Multivitamins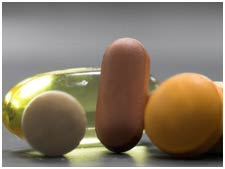 These add nutrition to the human diet,they come in many different forms, but mostly tablets/pills. They help prevent cronic disease and help keep your body healthy
White willow bark
The use of White willow bark dates back to (400 BC). Hillcrest Health Nuts understands how stressfull work can be, that is why we know exactly what to give to help you for those long days at work or home. White willow bark plays the role of an aspirin, here are some of the things that white willow bark can help with:
Tension

headache

Low back pains

Osteoathritis
Menstrual cramps
Bee Pollen
Bees are very important insects and can do wonders for our health with the work they do. Bee pollen has helped many people and is one of Hillcrest Health Nuts productd to their customers. The Bee pollen works to help with:
Allergies
Helps with aging
Asthma
Indigestion
Acne
Sore throat
Rooibos skin care
Rooibos is a South African blend of plants that helps to rejuvinate and keep the skin looking and geeling fresh. They are rich in anti-oxidants, and help keep the skin looking younger. They are rich in vitamin E and alpha hydroxy acids. They have a wide range of products to choose from:
Moisturising day cream

Moisturising night cream
Facial scrub
Face wash
Body soap
These rooibos products are great, beacause they are especially made for South African skin, and they work very well.